At The Binnacle Group, helping you achieve your vision for retirement is our number one goal. We work closely with you to objectively assess your individual retirement strategy, and help provide solutions tailored to your needs. The Binnacle Group are proud to be independent financial professionals.
Jeffery Hines
Co-Founder & CEO
Jeff has been a Southeast, Michigan resident for his entire life. Jeff has been Insurance licensed since 2000 and has now focused exclusively on working with clients nearing retirement; helping them as they enter the next chapter of their lives, with health solutions.
Jeff loves working with clients to help them navigate through the complex process, taking the burden from them and helping them understand the system. He is happily married to his wife, Kim, of 26 years. Together, they have two daughters, Ashley and Alexandra. Ashley now works with him as a vital member of The Binnacle Group team.
Kenneth Jones
Co-Founder & CFO

Ken was born and raised in Metro Detroit and still lives there today. He came into the financial and insurance industry during the "Great Recession" and has always upheld his fiduciary standard by doing what is right for the client. What is in the client's best interest is always in everyone's best interest. Ken is licensed to provide investment advisory services and financial planning. He is married and has four children with his wife, Michelle, of 16 years. He enjoys sports, reading, and outdoor activities and most of his free time is spent with his family.
Check the background of this investment professional on FINRA's BrokerCheck
Wendy Machak
Co-Founder & COO

In 2000, Wendy left the automotive industry to focus on her dream of being a business owner. Since then, she has been working in the Insurance and Financial Services Industry and has focused on Health Insurance, Medicare Supplements, Life Insurance and Annuities. Wendy enjoys taking the time to get to know her clients and better understand their needs; she excels at putting a plan together that works for each individual client because of her empathy and compassion for the well-being of others. Wendy moved to Lake Orion, Michigan in 1997 where she has lived with her husband of 21 years. Together, they have a fun-loving, ten-year-old daughter that they are very proud of.
C David Billingsley
David came to Michigan by marriage in 1993. He has two boys and three girls. For 27 years has directed several Choral groups and local community theatre programs for youth. He is also on the board of directors for a non-profit in Dearborn that helps refugees make a successful transition into America. He started working in the Financial industry in 1996 at a very large company in Lansing. He was responsible for assessing risk in current and new accounts and taking steps to make them profitable. He served on counsel to provide feedback to new risk management development development strategies, including filing of regulations with the State of Michigan, In 2007 he saw a great need for helping individuals who were nearing retirement and or in retirement when he saw the negative effects realized on his parents and grandparents when one was retiring and the other passed away. This led him to realize that many people did not realize how much of their money was at risk and how there is a lot more at stake in retirement then just trying to maintain a healthy return on your investments. He takes great effort to make recommendations that are in your best interest. He has developed a proven system to help reveal vulnerabilities in your current plan and make recommendations that are in your best interest. His moto for years has been "Peace of mind… one client at a time".
Colleen Klemet
Colleen is the Administrative Assistant for The Binnacle Group and has been a part of the team for the last 4 years. Colleen has over 40 years of office experience and has worked in Dallas, San Francisco and New York City throughout her career. Previously, she worked on a political campaign in her District, was an administrative assistant in HR for General Dynamics, worked in Telecom for Wayne County, The Detroit Medical Center, the assistant to the President of the Off-Highway Division at Rockwell International and an office administrator for Northern Telecom. Colleen graduated from Eastern Michigan University with a degree in Recreation and Special Education. Colleen is an avid reader, enjoys power walks and working with the elderly. She has a son and daughter in-law who live in Indianapolis.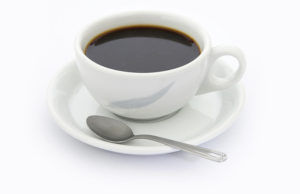 We take a personal approach and offer a high level of service paired with years of experience, comprehensive resources and support, and in-depth knowledge. Through our dedication to service, The Binnacle Group creates value for our clients resulting in innovative retirement solutions that cater to their individual needs, goals and vision.
If you would like to have a conversation about your retirement strategy, please contact us online or call our office at 800.485.0554. We have an office in Troy and can schedule a time and location that's convenient for you. There's absolutely no cost or obligation.